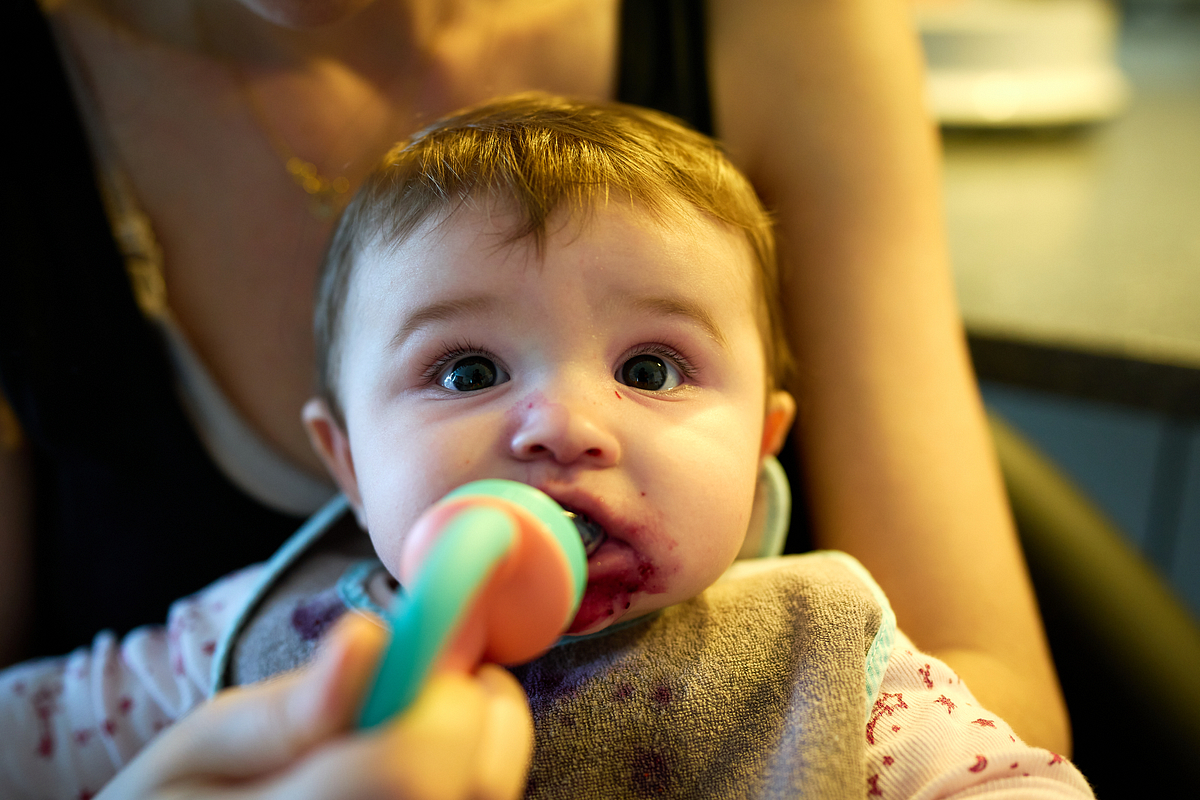 A whirlwind of new flavours and skills for our lil' munchkin this month. Strawberries 🍓, grapes 🍇, carrots 🥕, broccoli 🥦 and heck, even baked beans! Mia loves them all. 
She's sitting mostly solo (with a watchful eye, she gets over excited and tumbles backwards 🥰) and has even started commando crawling around a wee bit, especially to try and grab onto the cats. Baby proofing time 😅.
The last three pictures had me in tears with laughter. Mia got a bit frustrated, squeezed her octopus and it ended up sticking through suction to her cheek. She couldn't understand why daddy was rolling around with laughter 😆. She's just pure endless fun ♥.