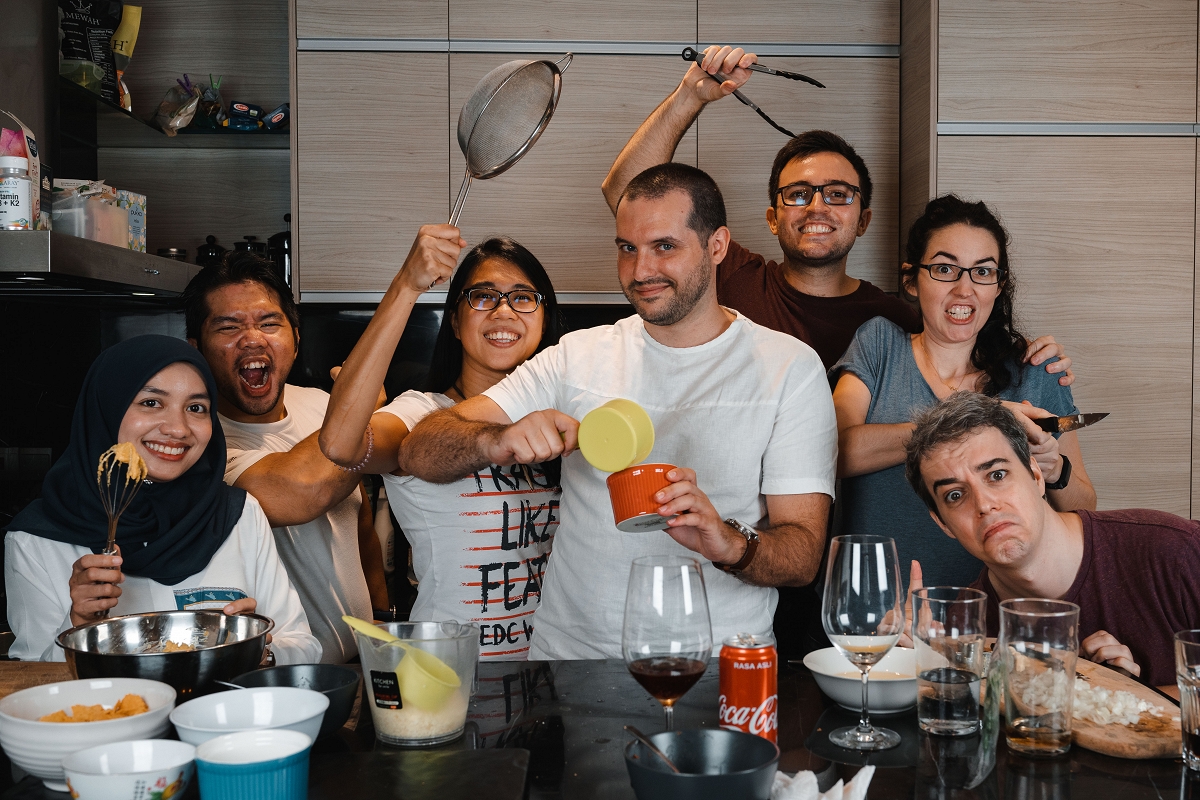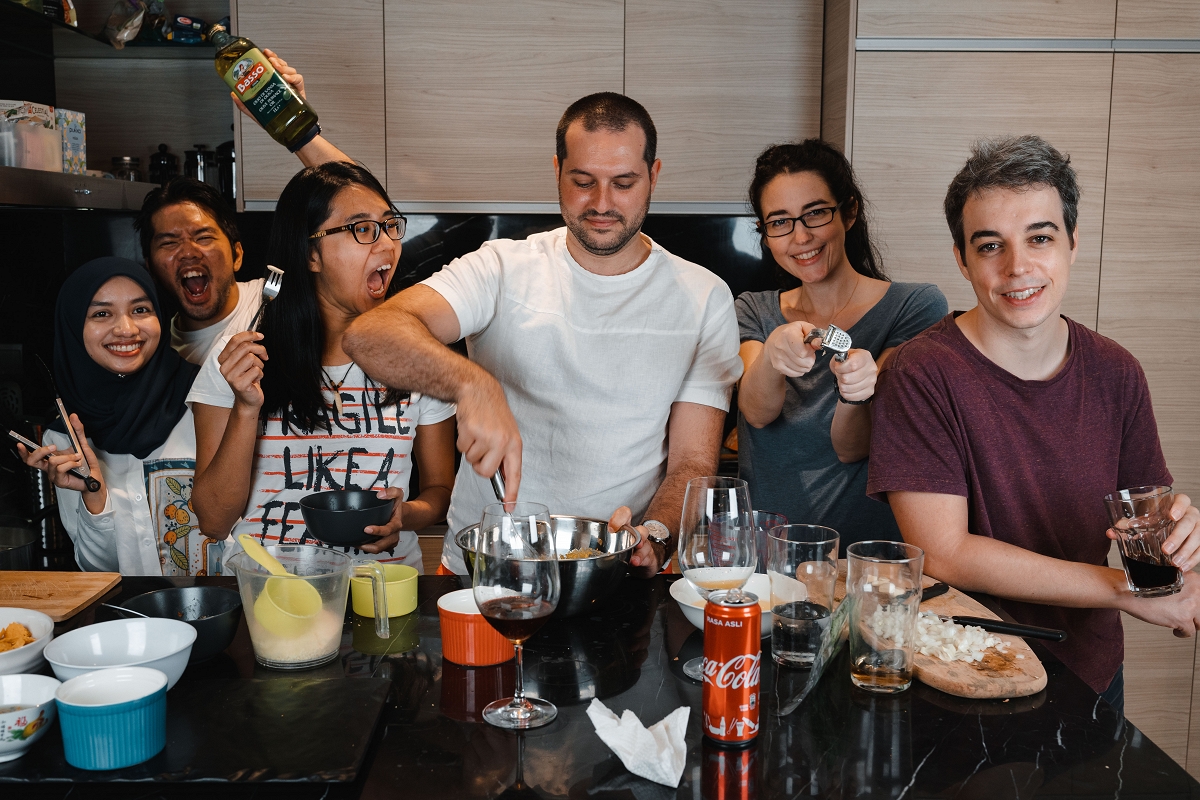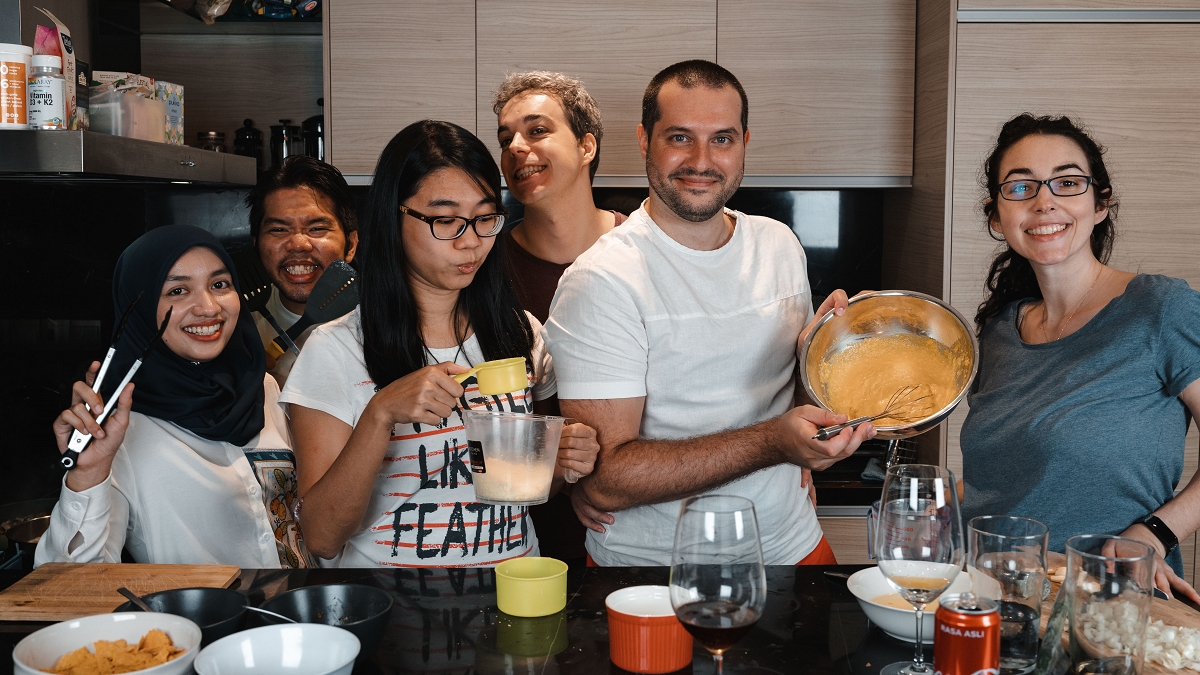 So Fawwaz messages me saying: "Dude, I need to cook ya'll some dinner - mind if we do so at yours cus I still haven't seen your place!".
Now, we're never gonna say no to somebody cooking us up a meal - so hell yeah!

We then find out it's Natra's (his wifey) birthday the day after we planned this thing so that naturally triggers a last minute cake rush...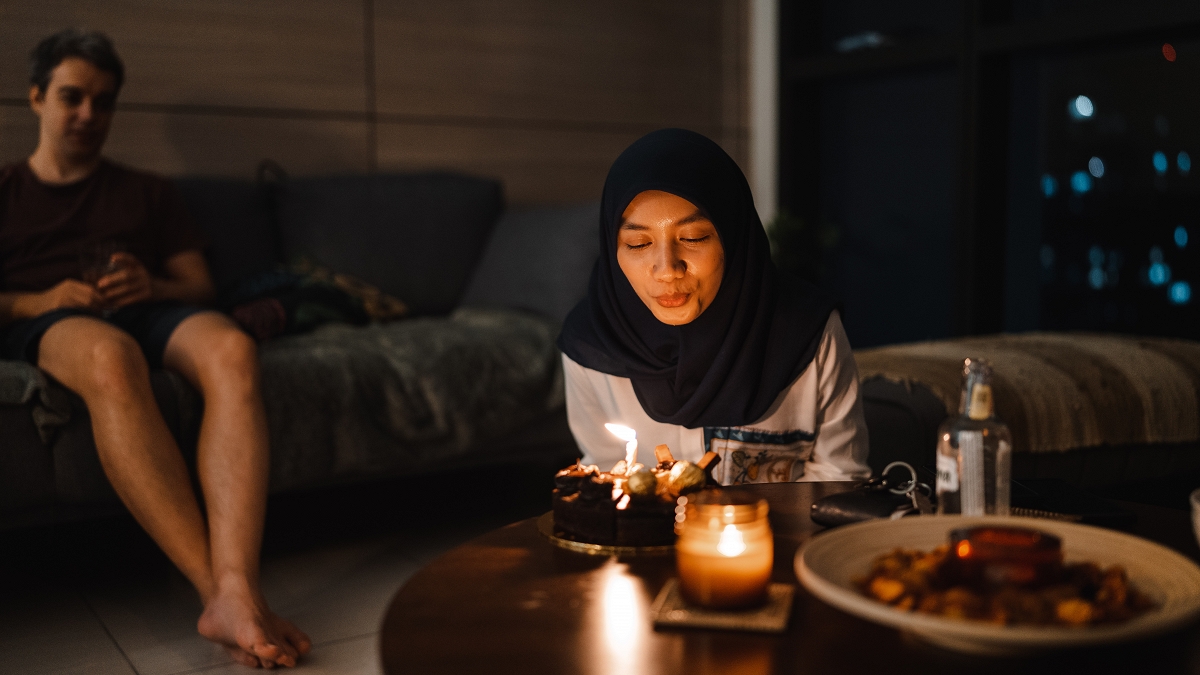 Didn't manage to shoot us playing any Jackbox Party games (too much chaos) but this kind of thing always proves impromptu situations are often the best situations :).